Property Condition Assessments
UES utilizes quality trained and experienced property inspectors and engineers to perform our Property Condition Assessments (PCA's). Using in-house professionals allows UES to address your issues quickly, confidentially and in the most cost-effective manner.
UES has provides services for various government and financial institutions, mortgage brokers and high profile life insurance companies located throughout the United States. In addition, UES has completed numerous projects for the Department of Housing (HUD) in the states of California, Texas, Florida, Kansas and Missouri.
Types of properties inspected include office and industrial buildings, warehouses, retail centers, mobile home communities, condominiums, townhouses, apartment complexes and retirement/assisted living facilities. UES is also experienced in providing draw inspections for construction projects.
Each report addresses, in general, the Americans with Disabilities Act (ADA) and can be modified to accommodate a full ADA compliance study if necessary.
All Property Condition Assessments (PCA's) encompass, but are not limited to the following criteria: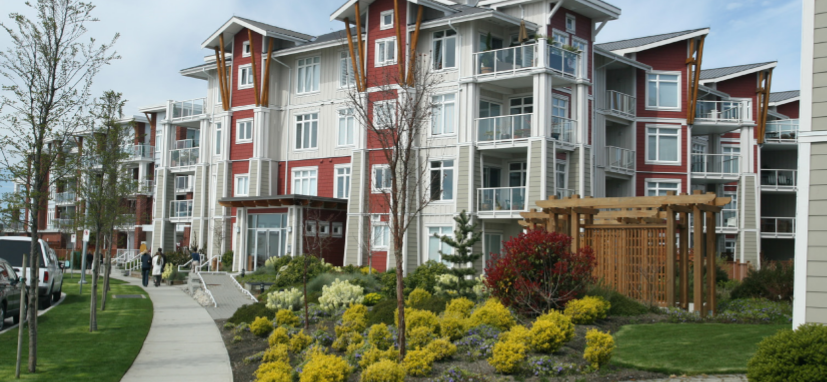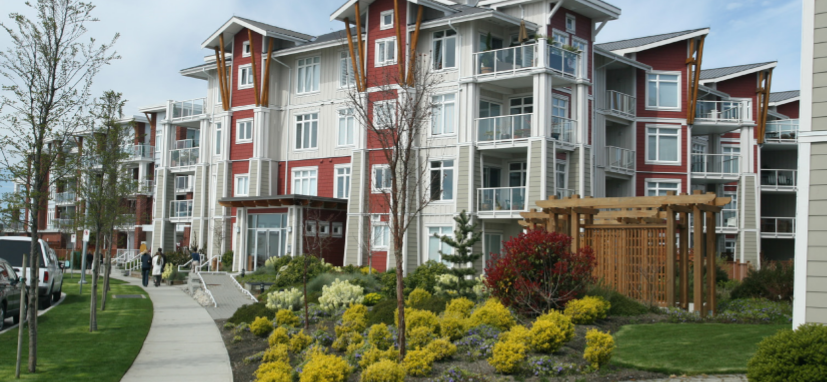 Site Inspection
UES follows the most current American Society for Testing and Material (ASTM) requirements for all site inspections.  A typical site inspection is a multi-faceted process consisting of an exterior, interior, land and mechanical assessment along with the inspection of all amenities. Pictures are taken of the various components and are included as an appendix in the published PCA. Those can include;
Exterior
Roofs, envelopes, foundations, windows/entrances, exterior stairs, balconies/patios.
Interior
Corridors, hallways, interior stairs, living spaces, flooring, appliances, ceilings, walls, interior doors.
Land
Flatwork, pavement, parking (including handicap access), landscaping, drainage, free-standing/retaining walls, lighting, fencing, signage, refuse areas.
Mechanical
HVAC components, domestic hot water, plumbing, electrical, vertical transportation, fire safety, utility services.
Amenities
Building structure, including foundation and envelope if applicable, condition of the amenity, life safety concerns, barriers to access.
Interviews
Owner or key personnel interviews are conducted to obtain the following information concerning:
General condition of the property
Recently completed/current capital improvements or plans
Age of the building components if not readily available
Known issues or concerns which may lead to increased maintenance costs
Research
UES performs extensive research using city and county records and personnel interviews to determine if any known violations or concerns have been reported for the following areas:
Building code compliance
Zoning verification
Fire department interviews
Seismic zone verification
Flood zone certification
In addition, UES attempts to obtain copies of previous property condition and environmental assessments as well as surveys to aid in the discovery and research of property-related issues.
Reporting
UES has developed reporting that is widely accepted within the industry. All work is performed in compliance with the client's scope of work and reports that may be customized to meet the individual client's needs. This flexibility is the reason UES is often considered an integral part of the development team.
The published PCA includes the following items:
Overview/executive summary
Capital Improvement Budget
Immediate repair summary
Building and zoning certifications
Fire department certifications
Immediate needs summary
Seismic zone certification
Description and condition of each property component
Replacement reserves summary
Flood zone certification
Replacement reserve schedule (including cost per unit and total monthly reserve calculations)
Appendices and figures appear at the end of each report and detail the following:
Immediate needs costs, replacement reserves with Expected Useful Life (EUL), Remaining Useful Life (RUL), anticipated replacement schedule and a total capital expenditure over the term as well as an inflated cost per unit and monthly reserve, pictures organized by inspected component, UES personnel resumes, a copy of UES liability insurance certificate, site or plat maps, floor plans, seismic zone map and FEMA firmette maps.
In Their Words
"UES is our go-to environmental company for all our properties nationwide. Not only do they meet our deadlines, if a problem comes up, they can help us resolve it. They know how to help their clients close! -Phil J, client since 1999.